Number
#1
Trucking & Logistics Business Community
America's trucking industry is the backbone of the U.S economy. Nearly every good utilized in the U.S is transported by the truck at some point in its journey! As a result, the trucking industry hauled 72.5% of all freight moved in the United States in 2019, equating to 11.84 billion tons.
A total of a whopping $791.7 billion in gross freight revenue was generated from the trucking industry in the year 2019!
The creator & host of Truck N' Hustle, is a renowned personality in the trucking & logistics industry who hosts podcasts with the reputed & successful trucking entrepreneurs to share the knowledge required to start & sustain the logistics business!
Learn From Top Trucking And Logistics thought leaders and Entrepreneurs
Delmard Wood
Rent My Trailer Now LLC
Chris Bright
No Limit Express
Akash Patel
Yellow Brick Transport
Korey Neal
K.Neal Truck & Bus Center
Do check out our recent podcast video on various topics related to trucking problems & solutions!
Truck N' Hustle
The Number #1 Trucking Business and Culture Podcast in the world! Trucking Industry heavy hitters share their stories of success, failure and reveal their biggest money making tips. Hosted by Industry Enthusiast and Entrepreneur Rahmel Wattley Join us on Patreon www.patreon.com/trucknhustle *Disclaimer: The views expressed and products endorsed by our guests on the (Truck N' Hustle) Podcast are not those of the "Truck N Hustle" podcast, its host or any of its affiliates. Support this podcast: https://anchor.fm/trucknhustle/support
#114 – FedEx Ground Truck Routes " For Sale!" – Spencer Patton | Route Consultant
With E-commerce Booming and accounting for 27% of all consumer purchases, the last mile sector has become a particularly attractive part of the logistics supply chain for many entrepreneurs.
Aligning yourself with the logistical leaders in this space can be a smart way to strategically sustain and quickly grow a transportation business.
With good execution, you are able to implement already proven systems, have access to large networks and also maintain a consistent customer.
That said, one of these Mega Carriers, Fed Ex Ground, have always uniquely offered the opportunity to buy your way in, Unlike some of its competitors.
FedEx Ground is made up of 5,600 independent contractors all who "Own" the Fed Ex Ground routes or (zip code) deliveries
Collectively, these entrepreneurs make up an entire network of last mile solutions providers (CSP's) all operating under FedEx's DOT authority. This provides a opportunity for entrepreneurs to basically purchase a "turn key" transportation business.
Spencer Patton, Founder and President of Route Consultant, purchased his first FedEx Ground operation at age 26 in 2013 (10 Routes) online and now oversees 225 employees and 275 fleet of vehicles on the road making him "The Largest FedEx Contractor in the US.
His company, Route Consultant, offers 26 services with in the vertical from the buying and selling of FedEx Ground and Amazon routes to financing, safety and maintenance your equipment. The company brokers about 50% of all FedEx routes accounting for roughly $260M in sales annually.
Spencer's tenacity, business acumen and finance background is unique. With No transportation knowledge to start 8 years ago, Spencer has been able to leverage his skills to build and impressive vertically integrated operation and also carve out his own lane by adding value In this last mile solution space.
For more check out www.routeconsultant.com
Learn more about your ad choices. Visit megaphone.fm/adchoices
Search Results placeholder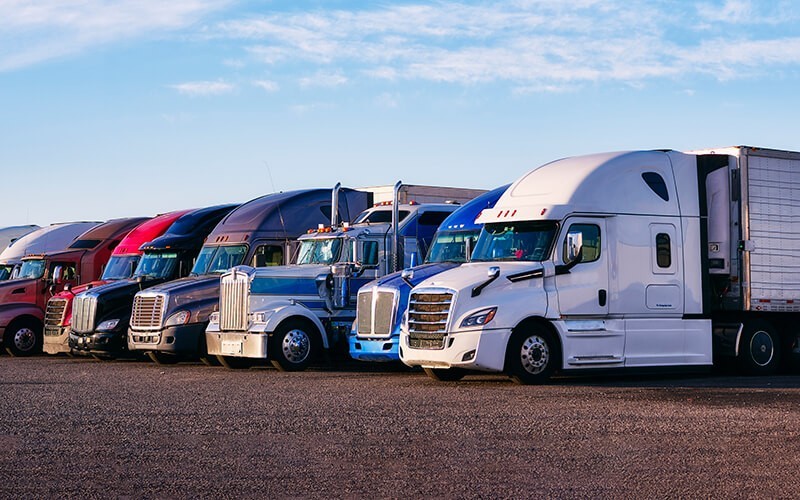 How an Ex-Nurse Built 7-Truck Fleet operations Under 2 Years? One name "Melanie Patterson," and her many businesses is a successful serial entrepreneur, was raised by a single
Read More »
To Become Our Sponsor or Guest
Give us a call & schedule a meet to resolve all your quires & start fresh with enhanced tools & techniques for growth in your trucking business!