Number
#1
Trucking & Logistics Business Community
America's trucking industry is the backbone of the U.S economy. Nearly every good utilized in the U.S is transported by the truck at some point in its journey! As a result, the trucking industry hauled 72.5% of all freight moved in the United States in 2019, equating to 11.84 billion tons.
A total of a whopping $791.7 billion in gross freight revenue was generated from the trucking industry in the year 2019!
The creator & host of Truck N' Hustle, is a renowned personality in the trucking & logistics industry who hosts podcasts with the reputed & successful trucking entrepreneurs to share the knowledge required to start & sustain the logistics business!
Learn From Top Trucking And Logistics thought leaders and Entrepreneurs
Delmard Wood
Rent My Trailer Now LLC
Chris Bright
No Limit Express
Akash Patel
Yellow Brick Transport
Korey Neal
K.Neal Truck & Bus Center
Do check out our recent podcast video on various topics related to trucking problems & solutions!
Truck N' Hustle
The Number #1 Trucking Business and Culture Podcast in the world! Trucking Industry heavy hitters share their stories of success, failure and reveal their biggest money making tips. Hosted by Industry Enthusiast and Entrepreneur Rahmel Wattley Join us on Patreon www.patreon.com/trucknhustle *Disclaimer: The views expressed and products endorsed by our guests on the (Truck N' Hustle) Podcast are not those of the "Truck N Hustle" podcast, its host or any of its affiliates. Support this podcast: https://anchor.fm/trucknhustle/support
#110 How To Make $17.8 Million Transporting Sand In The Oil Industry ? – Marcus Jones
Marcus Jones has quietly built himself a diversified trucking empire in the oil industry.
His multi-faceted operation consists of reefer vans, flatbeds, pneumatic trailers, and a full-service truck repair shop.
Marcus got his start as a frac-hand over ten years ago and worked his way up from the bottom starting his trucking business and growing his fleet to 180 trucks. In one year, Marcus, was able gross $17.8 million with net earnings of $8 million. This success did not come without its ups and downs, as he had to endure multiple economic crisis over the years.
Today, Marcus has simplified his operation allowing him to easier adapt to the ebbs and flows of the industry.
Get DAT power free for 1 month
https://www.dat.com/power/1922618
Learn more about your ad choices. Visit megaphone.fm/adchoices
Search Results placeholder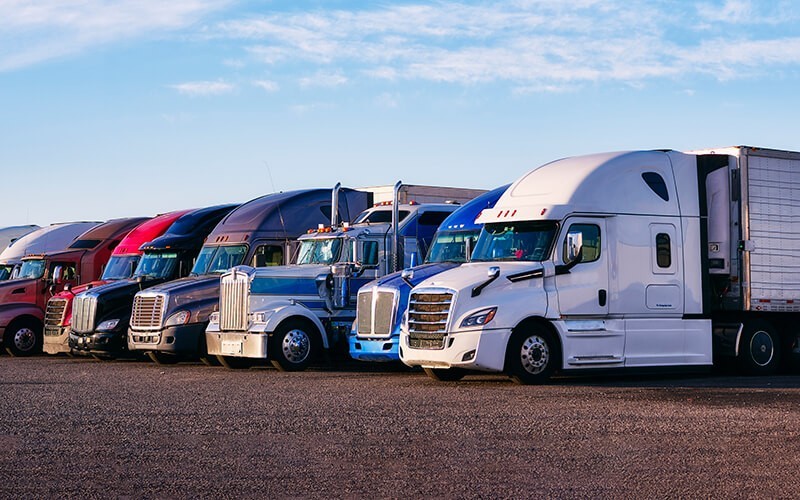 How an Ex-Nurse Built 7-Truck Fleet operations Under 2 Years? One name "Melanie Patterson," and her many businesses is a successful serial entrepreneur, was raised by a single
Read More »
To Become Our Sponsor or Guest
Give us a call & schedule a meet to resolve all your quires & start fresh with enhanced tools & techniques for growth in your trucking business!