How an Ex-Nurse Built 7-Truck Fleet operations Under 2 Years?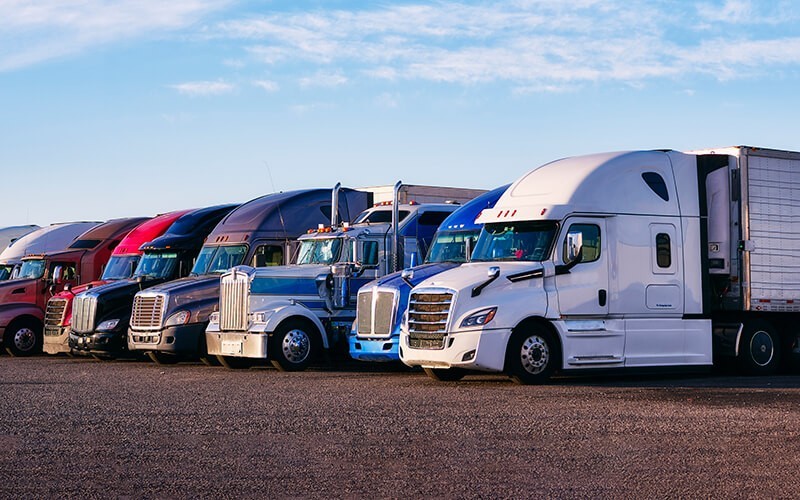 One name "Melanie Patterson," and her many businesses is a successful serial entrepreneur, was raised by a single mother in Chicago, IL. She holds a major in business management and administration and has increased her business revenue to six-figure plus! 
 This was only two years ago. Since then, Melanie has scaled her company to seven trucks and counting, adding government contractors to her already impressive resume. Melanie is a big one in creating opportunities for herself and her team. 
Let's get to know what's her point of view on the trucking industry!
Melanie Patterson shares her experienced earned strategies on how to build and own a successful trucking company. She explains that the trucking industry is known by many but understood by only a few. It would be best to have a great plan to leverage yourself and let the shippers and brokers know about your brand. 
 You will go through various challenges in the starting six months, such as tapping in the resources, getting your compliance and insurance done, researching different trucking equipment, and knowing the operations costs of your business. 
 Once established, you should focus on hiring and training the right person to carry out the duties such as dispatching, and back-office works. India can be a great country to outsource your work once you have a fully grown fleet to operate. 
 Your dispatchers must understand the various factors involved while booking a load, such as a route, fuel rates, mileage, location, and shipment weight, so that they can negotiate the best freight rates for a higher profit with negligible or zero deadhead miles. 
 Last but not least, you must prioritize drivers and their concerns, as they are the backbone of your business moving freight under your business name. A wrong or reckless driver will ensure the shutdown of your services within the first year of establishment. 
 Be connected to your drivers via regular zoom calls and solve their raised concerns for gaining their trust! 
 Interested to know what she has more to say? Reach out to our YouTube channel or click on this link:  Ex-Nurse, BUILDS 7 TRUCK FLEET Operation In Under 2 Years! – YouTube 
Note: Subscribe to our Patreon Membership for accessing the interview videos of our Guests who are expertise in their trucking business and are ready to share their knowledge to own a successful company!